Tipperary Sportage 8500 Horseback Riding Helmets
---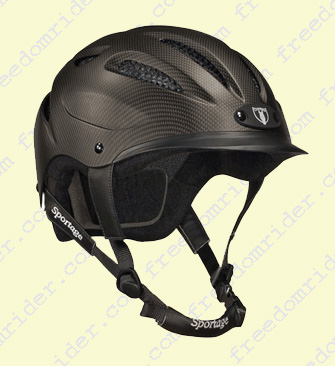 Tipperary Sportage 8500 Riding Helmet
The Tipperary Sportage helmet will keep you cool and comfortable. Designed for a better fit, the dropped rear shell design provides added protection and also keeps the helmet securely on your head. Vents and open mesh wicking liner system work together to draw heat and moisture out of the helmet. Straps are covered by soft padded faux-leather. The front forehead pad can be easily removed for cleaning. Reflective rear trim provides maximum reflective luminescence at low light conditions for a safer ride. SEI certified. Black, carbon grey, white, cocoa brown, navy blue, electric blue, or pink.

Sizes

XS (6-1/4 to 6-3/8), S (6-1/2 to 6-5/8), M (6-3/4 to 6-7/8), L (7 to 7-1/8) and XL (7-1/4 to 7-5/8).



Please read Helmet Notice and Warning before wearing.
04-0408 Tipperary Sportage 8500 Riding Helmet $79.99